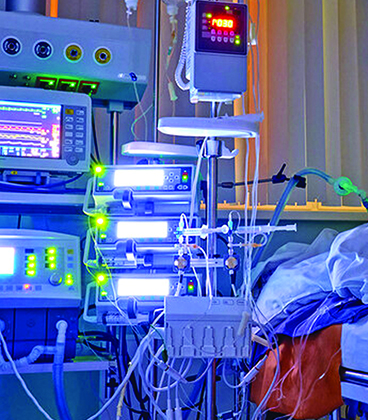 Our 24 hrs Pharmacy is well stocked with all type of chemotherapeutic and other advanced drugs for cancer patients. To support patients coming from low income groups the pharmacy have subsidized ratesboth for IPD and OPD patients.
Netaji Subhas Chandra Bose Cancer Hospitalprovides facilities that ease up the anxiety and tension faced by the family of the patients. Medicines form an integral part of any treatment, and hence we have a full-fledged pharmacy that operates round the clock.
Our 24 – hour pharmacy caters to the medical needs of our patients who might require essential medicines immediately.
We are committed to provide best treatment and pharmaceutical care to all our patients. We offer timely delivery of medicines and a safe and affordable drug selection to all our patients through our pharmacy. The medicines are reviewed and dispensed to inpatients and outpatients by our qualified pharmacists.
All the drugs are maintained using proper storage methods.

The Cold storage is maintained with round the clock backup.

Each and every medicine is checked before dispensing.

Drugs that are nearing expiry are removed from the pharmacy well in advance.

Dispensing of medicines is done by a professional and qualified pharmacist.
Book An Appointment